http://www.youtube.com/watch?v=5aZY6Kpt8fA&feature=em-share_video_user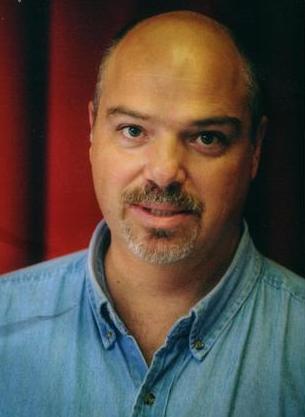 JOE SIMONELLI PLAYWRIGHT

Mr. Simonelli's plays have been delighting audiences since the late nineties! His titles range from dark comedies, light musicals, genre (ghost stories and Christmas plays) to dramas.

All professional and LORT productions rights on unpublished plays, as well as 1st class rights on published plays are through Gary N DaSilva, Manhattan Beach, Ca. mail@garydasilva.com

All rights (excluding 1st class) for Men Are Dogs, Heaven Help Me , Ladies in Lingerie through Samuel French Inc.
866-598-8449
All rights (excluding 1st class) for The Ghost in the Meadow, Wretched Asylum, Old Ringers, through

PLAY IT AGAIN THEATRICAL
Authors agents and Play Publishers
PO Box 69 . Pacific Palisades, CA 90272
NY 212.725.0608
CA 323.876.2121
email 1@leonembry.com
Rights for all other plays through Simonelli Productions. jsimonelli2@msn.com

Click on any title above for a synopsis, review and excerpt of all plays.

If you would like to join our mailing list for upcoming productions at the Full Cup Theatre on Staten Island please e-mail your name and e-mail address to jsimonelli2@msn.com with e-list as subject.
Please follow me on face-book - Joe Simonelli - American Playwright

http://www.youtube.com/watch?v=5aZY6Kpt8fA&feature=em-share_video_user
------------------------------------------------------------------------------------------------------------------------------------------------------------------------

OPENING APRIL 30TH, 2014
At The American Theatre of
A
ctors
The showcase premier of the new comedy





'WHERE THERE'S A WILL"



What happens when William Shakespeare, through a quirk of nature, time travels to the year 2014 and lands on the doorstep of a struggling Staten Island playwright with relationship problems

?
Hilarity ensues, that's what happens!

6 performances only! Seating is limited!
Performance dates are:
April 30th, May 1st, May 2nd, Mat 3rd at 8 pm


Matinee performances on May 3rd and 4th at 3 pm

All seats $20 - Call 212- 581-3044 for reservations!

American Theatre of Actors
314 West 54th Street
New York, NY 10019

(Sargeant Theatre)

---------------------------------------------------------------



Coming to thew Full Cup Theatre on Staten Island this June!





The Dogs Are Back for 6 performances!

June 20,21,27,28 at 7 pm Sun Matinees June 22,29 at 3pm



For reservations call 347-562-4496


Full Cup Theatre and Bistro, 388 Van Duzer Street, Staten Island, NY

MEN ARE DOGS


Dr. Cecelia Monahan has a serious problem. As a therapist who runs a support group for single and divorced women, she must listen to a number of relationship problems from her unusual cadre of patients as well as dealing with the unsolicited advice of her live in mother on subjects ranging from dating to cooking recipes. The doctor, however, is not above using some unorthodox methods of her own such as hiring out of work actors to role play with her patients. It is only when Cecelia meets the new substitute package delivery man that the doctor must learn to practice what she preaches!

WHAT THE CRITICS SAID:

"A fascinating comedy! Mr. Simonelli certainly has a tape recorder on the world....go see it now!"

Joe Franklin - Bloomberg Radio

"...a sweet sitcom about the life of a women psychologist...it's group therapy with a women's support group and the comedy sections work the best..."

Richmond Shephard - Performing Arts Insider

"...audiences are doubling up with laughter"

Asbury Park Press

"Simonelli displays an adept comic touch...the group therapy sections alone are worth the price of admission!"

Phil Dorian - Two River Times

***************************************************************************************************

BIOGRAPHY

Mr. Simonelli has been writing and performing in plays on the Jersey Shore, Staten island and Manhatan since 1998.His plays get performed around the United States and Canada on a regular basis. Born in Brooklyn, New York, he was exposed to the New York theatre scene at an early age when he witnessed live theatrical performances from the likes of Danny Kaye in 'Two by Two' and Katherine Hepburn in 'Coco.' Joe is also a musician, (following in the steps of his late father, who had a professional wedding orchestra in Brooklyn) as well as an retired independent financial adviser. Joe is a member of the Dramatist Guild of America. Joe is the proud father of three children, Nicholas, Kristen and Michael. He currently resides in Staten Island, New York.