http://www.youtube.com/watch?v=5aZY6Kpt8fA&feature=em-share_video_user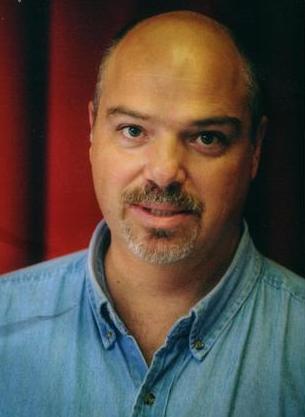 JOE SIMONELLI PLAYWRIGHT

Mr. Simonelli's plays have been delighting audiences since the late nineties! His titles range from dark comedies, light musicals, genre (ghost stories and Christmas plays) to dramas.

All professional and LORT productions rights on unpublished plays, as well as 1st class rights on published plays are through Gary N DaSilva, Manhattan Beach, Ca. mail@garydasilva.com

All rights (excluding 1st class) for Men Are Dogs, Heaven Help Me , Ladies in Lingerie through Samuel French Inc.
866-598-8449
All rights (excluding 1st class) for The Ghost in the Meadow, Wretched Asylum, Old Ringers, through

PLAY IT AGAIN THEATRICAL
Authors agents and Play Publishers
PO Box 69 . Pacific Palisades, CA 90272
NY 212.725.0608
CA 323.876.2121
email 1@leonembry.com
Rights for all other plays through Simonelli Productions. jsimonelli2@msn.com

Click on any title above for a synopsis, review and excerpt of all plays.

If you would like to join our mailing list for upcoming productions at the Full Cup Theatre on Staten Island please e-mail your name and e-mail address to jsimonelli2@msn.com with e-list as subject.
Please follow me on face-book - Joe Simonelli - American Playwright

http://www.youtube.com/watch?v=5aZY6Kpt8fA&feature=em-share_video_user
------------------------------------------------------------------------------------------------------------------------------------------------------------------------

Shakespeare makes a curtain call!
By Joe Franklin – Bloomberg Radio
I've been around, going to and reviewing New York theatre for over sixty years and though I'm not old enough to have known William Shakespeare personally, after watching Joe Simonelli's new romantic comedy, 'Where there's a Will' , I feel like we're old friends! The plot revolves around 21st century Staten Island playwright Gordon Coldridge, a moderately successful working playwright with a few published plays and some regional pro theatre under his belt, but still striving to get his big Broadway hit! As portrayed expertly and with ample angst by Tim Weinert, the moody and introspective scribe gambles too much and has trouble moving on from past relationships which seriously threatens his current relationship to his muse Cassandra. (A standout performance by Samantha Rivers Cole in a supporting part) To add to the pressure, his overbearing manager Al, played by playwright Simonelli, who offers a solid character role performance, is after him to finish the play he is struggling with because they have already received a nice advance and the 'publisher's deadline is looming.' Just when all seems lost who shows up to save the day but the 'Bard' himself, played effectively by British actor Mark Smith, offering advice and commenting on the modern accoutrements of the day. I'm not going to give away any plot points on how he got there or what happens to him, you're just going to have to venture over to the American Actors Theatre on West 54th Street to see, and laugh, for yourself! The play is directed adeptly by veteran theatre maven Richmond Shepard. There are only four performances left unless they extend the run, try not to miss them! At just twenty dollars admission, it just may be the cheapest, and funniest play you will see in New York this season!
The American Theatre of Actors is located at 314 West 54th Street.
Remaining performances are Friday May 2nd and 3rd at 8 pm, with a Saturday and Sunday matinee at 3pm on May 3rd and 4th.
For tickets call 212-581-3044
***************************************************************************************************

BIOGRAPHY

Mr. Simonelli has been writing and performing in plays on the Jersey Shore, Staten island and Manhatan since 1998.His plays get performed around the United States and Canada on a regular basis. Born in Brooklyn, New York, he was exposed to the New York theatre scene at an early age when he witnessed live theatrical performances from the likes of Danny Kaye in 'Two by Two' and Katherine Hepburn in 'Coco.' Joe is also a musician, (following in the steps of his late father, who had a professional wedding orchestra in Brooklyn) as well as an retired independent financial adviser. Joe is a member of the Dramatist Guild of America. Joe is the proud father of three children, Nicholas, Kristen and Michael. He currently resides in Staten Island, New York.