http://www.youtube.com/watch?v=5aZY6Kpt8fA&feature=em-share_video_user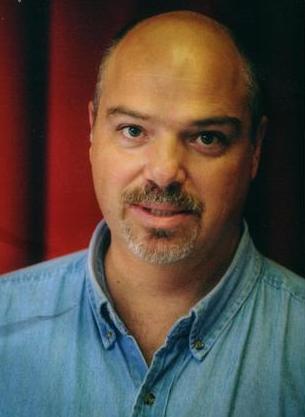 JOE SIMONELLI PLAYWRIGHT

Mr. Simonelli's plays have been delighting audiences since the late nineties! His titles range from dark comedies, light musicals, genre (ghost stories and Christmas plays) to dramas.

All professional and LORT productions rights are through
Gary N DaSilva, Manhattan Beach, Ca. mail@garydasilva.com

Amateur rights for Men Are Dogs, Heaven Help Me , Ladies in Lingerie through Samuel French Inc.
866-598-8449

Rights for all other plays through Simonelli Productions. jsimonelli2@msn.com 347-562-4496

Click on any title above for a synopsis, review and excerpt of all plays.

If you would like to join our mailing list for upcoming productions at the Full Cup Theatre on Staten Island please e-mail your name and e-mail address to jsimonelli2@msn.com with e-list as subject.
Please follow me on face-book - Joe Simonelli - American Playwright

http://www.youtube.com/watch?v=5aZY6Kpt8fA&feature=em-share_video_user
------------------------------------------------------------------------------------------------------------------------------------------------------------------------

Coming to Full Cup Theatre February 2014
ROMANCE.COM

If ever their was a subject for musical comedy it's internet dating, When Alan Fisher meets Katie Bass on an internet dating service, the notes of love are found, keystroke by keystroke. Throw in Alan's pessimistic best friend Bill, his black-sheep father Steve, and Pam's skeptical mother Katie and you have a romantic mix that is sure to entertain. Eleven original songs.
WHAT THE CRITICS SAID:

"Romance.com, with words, book and lyrics by Joe Simonelli, is a promising new work...the musical scenes are witty, funny and poignant."
Hi Drama Manhattan cable Theatre review program

"...the audience at the performance I attended certainly couldn't get enough of it."
  Mitch Montgomery- Off-Off Online
February 7,8,14,15,21,22 at 7 pm
Sunday matinees Feb. 9,16,23 at 3pm.
Doors open 1/2 hour prior to performance.
For ticket info call 347-562-4496
Full Cup Theatre
388 Van Duzer Street
S.I. New York

***************************************************************************************************

BIOGRAPHY

Mr. Simonelli has been writing and performing in plays on the Jersey Shore since 1998. Born in Brooklyn, New York, he was exposed to the New York theatre scene at an early age when he witnessed live theatrical performances from the likes of Danny Kaye in 'Two by Two' and Katherine Hepburn in 'Coco.' Joe is also a musician, (following in the steps of his late father, who had a professional wedding orchestra in Brooklyn) as well as an retired independent financial adviser. Joe is a member of the Dramatist Guild of America. Joe is the proud father of three children, Nicholas, Kristen and Michael. He currently resides in Staten Island, New York.