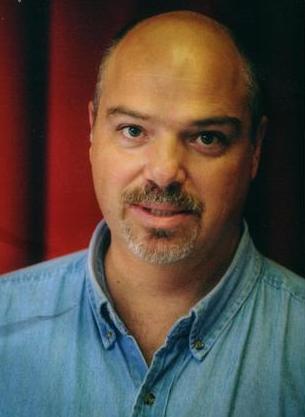 JOE SIMONELLI
AMERICAN PLAYWRIGHT

Mr. Simonelli's plays have been delighting audiences since the year 2000! His titles range from dark comedies, light musicals, genre (ghost stories and Christmas plays) to dramas.

Click on any title above for a synopsis, review and excerpt of all plays.

AGENT REPRESENTATION - GARY DASILVA

1st class, Broadway and Off- Broadway rights on all plays are through Gary N DaSilva, Manhattan Beach, Ca. (310) 318-5665

"I represent such notable playwrights as NEIL SIMON, LARRY GELBART, and MART CROWLEY. I find Joe Simonelli to be in good company with his more famous counterparts."
Sincerely yours,
Gary DaSilva
Gary DaSilva
111 N. Sepulveda Blvd.
Mahhattan Beach Ca. 90266
310-318-5665
mail@garydasilva.com
---------------------------------------------------------------------------------------------------------------------------------------

"In both "Men are Dogs" and "Old Ringers", Joe Simonelli has arguably written two of the most hilarious and crowd pleasing comedies I've ever seen and I have seen quite a few. Why every professional and amateur theatre hasn't staged them is a mystery to me" - Joe Franklin, Bloomberg Radio NYC
_________________________________________________________________________________

SPECILAL ROYALTY OFFER FOR ALL 2019 AND 2020 PRODUCTIONS!

Contract to perform 5 plays and get the 6th play royalty free!
If you contract 12 performances then receive 2 free!
This offer EXCLUDES my three Samuel French Titles which are "Men Are Dogs", Heaven Help Me and Ladies in Lingerie.

All rights (excluding 1st class) for Men Are Dogs, Heaven Help Me , Ladies in Lingerie through Samuel French Inc.
866-598-8449
u.s./ canadian Rights for ALL OTHER plays through Simonelli Productions. jsimonelli2@msn.com 347-355-8989
****Starting August 1st 2018 direct royalties on all non Samuel French AMATEUR performances are as follows:
Seating capacity 99 or less - $80 per performance
Seating capacity 100 to 200 - $100 per performance
Seating capacity 201 TO 300 - $125 per performance
Seating Capacity of 300 and above to be negotiated on a case by case basis.
All PROFESSIONAL rights for non-Samuel French titles are to be negotiated on a case by case basis.

United Kingdom Rights for Roommates, Where There's a Will, THE HAUNTING OF BILLOP HOUSE, THE GHOST IN THE MEADOW through
Stage Scripts (England)

http://shop.stagescripts.com/
E-mail me at JSIMONELLI2@MSN.COM for an electronic revised copy of any title including "DYING FOR THEATRE" (Formerly LADIES IN LINGERIE)

If you would like to join our mailing list for upcoming productions New York or New Jersey please e-mail your name and e-mail address to jsimonelli2@msn.com with 'email-list' as subject.
Please follow me on face-book - Joe Simonelli - American Playwright
https://www.facebook.com/JoeSimonelliPlaywright/

Twitter
@playwriteJoesim
HAPPY HOLIDAYS! Need a unique stocking stuffer? Select, personally autographed plays are available for purchase! See the merchandise tab!

*************************************************************************************************************************************


COMING FEBRUARY 2019

WITH THIS RING

A play written specifically with Valentine's Day in mind. "With This Ring" is the story of a wedding band that travels over five generations and the visceral effect it has on those couples who come to possess it. The ring is first presented to an Irish immigrant by her husband at the turn of the nineteenth century. It then skips a generation in the next scene in the 1960's as the couple's grandson inherits it, has it inscribed and presents it to his new wife. In Scene Three the ring becomes a point of contention in the mid -eighties between an estranged couple contemplating a divorce. It comes full circle in the last scene where it finds its way to an engaged couple in 2007 and a special visitor who is coming from out of state for their wedding.

WHAT THE CRITICS SAID:

'"With This Ring" is a must see! Mr. Simonelli writes dialouge in a visceral style reminiscent of Mamet and Chayefesky. A riveting evening in theatre. Go see it now!

Joe Franklin - Bloomberg Radio
The Historic Brook Arts Center Theatre
10 Hamilton Street, Bound Brook, New Jersey
February 15 and 16 @ 8 pm Feb. 17@ 2pm
All Tickets are just $15

For tickets contact the Brook Arts Center Theatre

http://www.brookarts.org/events.html



Telephone

732.469.7700


Email

b

rookartscenternj@gmail.com
---------------------------------------------------------------------------------------------------------------------------------------------------------------
NOW AVAILABLE ON KINDLE BOOKS AND AMAZON!

(a collection of four full length plays by Joe Simonelli)

https://tsw.createspace.com/title/5766579

--------------------------------------------------------------------------------------------------------
NEED SEASONAL TITLES?
Many theatres like to stage an October Thriller, a Feb. Valentines title and a Christmas play, Look no further!
Halloween
-
'
THE GHOST IN THE MEADOW" ,(4f, 1m/ thriller)
'THE HAUNTING OF BILLOP HOUSE" (2f, 2m, / Thriller)
"HEAVEN HELP ME" (2f, 4m / comedy)



'WAKE ME AT MIDNIGHT" (4F, 6M ? comedy)





Valentines

-
'
W
ITH THIS RING' (9f, 9m - Character Doubling permitted)
'SICILIANS IN THE BASEMENT' (romantic comedy)
'WHERE THERE'S A WILL' (romantic comedy)
Christmas
-
'A CHRISTMAS TAIL' (4f,4m - dramedy)



*****************************************************************************************


For immediate release:
Prolific playwright Joe Simonelli to stage a season of shows starting in 2018 at the Historic Brook Arts Center in Bound Brook, New Jersey!
Joe Simonelli, in collaboration with the Brook Art Center, will present three of his popular plays at the historic theatre starting with his hilarious comedy 'MEN ARE DOGS', a play about women in a single/divorce support group, which will be staged for seven performances in March. That play will be followed up with the equally hilarious semi sequel, 'OLD RINGERS' in mid summer and finally his thriller, 'THE GHOST IN THE MEADOW' in October. Brook Art Center Board of Directors Chairperson Kat Cannelongo is very happy to welcome Mr. Simonelli and his extensive catalog of entertaining plays to the Arts Center and looks forward to a continued collaboration with the playwright moving forward. Mr. Simonelli is an award winning playwright whose engaging titles get performed through the U.S. and Canada. His agent, Gary DaSilva, remarks "I represent such notable playwrights as Neil Simon, Larry Gelbart, and Mart Crowley. I find Joe Simonelli to be in good company with his more famous counterparts."
------------------------------------------------------------------------------------------------------------------------------
BIOGRAPHY

Mr. Simonelli has been writing and performing in plays on the Jersey Shore, Staten island and Manhatan since 2000.His plays get performed around the United States and Canada on a regular basis. Born in Brooklyn, New York, he was exposed to the New York theatre scene at an early age when he witnessed live theatrical performances from the likes of Danny Kaye in 'Two by Two' and Katherine Hepburn in 'Coco.' Joe is also a musician, (following in the steps of his late father, who had a professional wedding orchestra in Brooklyn) as well as an retired independent financial adviser. Joe is a member of the Dramatist Guild of America. Joe is the proud father of three children, Nicholas, Kristen and Michael. He currently resides in Staten Island, New York.