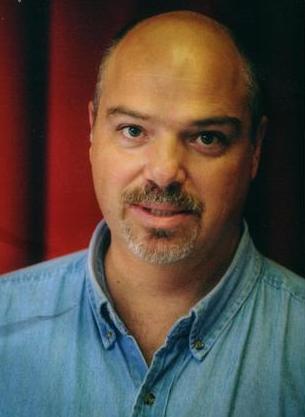 JOE SIMONELLI PLAYWRIGHT

Mr. Simonelli's plays have been delighting audiences since the late nineties! His titles range from dark comedies, light musicals, genre (ghost stories and Christmas plays) to dramas.

All professional and LORT productions rights are through
Gary N DaSilva, Manhattan Beach, Ca. mail@garydasilva.com

Amateur rights for Men Are Dogs, Heaven Help Me , Ladies in Lingerie through Samuel French Inc.
866-598-8449

Rights for all other plays through Simonelli Productions. jsimonelli2@msn.com 732-984-7128

Click on any title above for a synopsis and review of all plays.
Coming in May 2013
'OLD RINGERS'
MAY 17 - 26th

The Full Cup Theatre.

388 Van Duzer Street, Staten Island, NY
For ticket info call 732-984-7128
COMING IN JULY 2013
'MEN ARE DOGS'
July 19 -28th

The Full Cup Theatre
388 Van Duzer street, Staten Island, NY
Visit upcoming performances page for more details

BIOGRAPHY

Mr. Simonelli has been writing and performing in plays on the Jersey Shore since 1998. Born in Brooklyn, New York, he was exposed to the New York theatre scene at an early age when he witnessed live theatrical performances from the likes of Danny Kaye in 'Two by Two' and Katherine Hepburn in 'Coco.' Joe is also a musician, (following in the steps of his late father, who had a professional wedding orchestra in Brooklyn) as well as an retired independent financial advisor. Joe is a member of the Dramatist Guild of America. Joe is the proud father of three children, Nicholas, Kristen and Michael. He currently resides in Staten Island, New York.